Posted by Austin Chen on 22 May 2019
The PGA is back in Texas after a quick visit to Bethpage Black for the PGA Championship.This week they are in Ft. Worth for the Charles Schwab Challenge. Golfers will tee up at Colonial Country club which is a 7,204 yard Par 70. This tournament will be the 73rd edition and is now the longest running PGA event on the same couse. The Charles Schwab Challenge boosts a suprisingly stout field despite being the week after a major. 8 of the Top 15 Golfers in the Offical World Golf Rankings are in the field. The purse is $7.3 million dollars with $1.34 million going to 1st place.
Notable Names In The Field
Justin Rose (Defending champion)
Jordan Spieth
Rickie Fowler
Jon Rahm
Xander Schauffele
Francesco Molinari
Bryson Dechambeau
Tony Finau
Best Holes To Watch
This hole is the start of what is known as the Horrible Horseshoe. The perfect spot to be is between the 4th green and the 5th tee box. The par 3 itself is a daunting task measuring 247 yards.
The par-4 481-yard 5th is another tough hole. There were over 100 bogeys and 22 double bogeys + last year. Even if you surive hole 4 and 5, you still have the final leg of the "Horrible Horseshoe" waiting for you.
This is one of the most recognizable holes on this course. It was famous for the caddie races.It is still a great hole to view. The par 3 is 190 yards over water.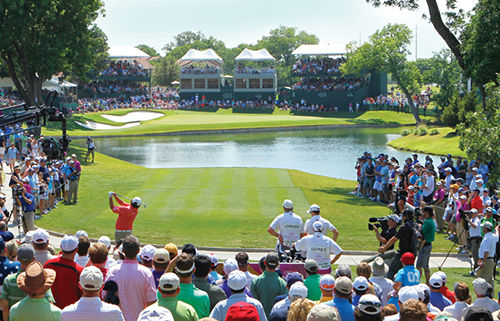 The 16th hole is another par 3 and popular place to watch golf. This par 3 measures 192 yards and the green is covered in shade thanks to a CBS TV tower and boxes.
The par 4-441-yard 18th is a fantastic hole to finish. The clubhouse is right by the green and the crowds are usually lined up. The green is protected by 2 bunkers and water along the side.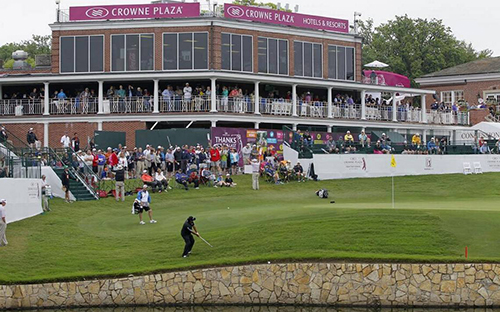 Tickets
Daily Grounds tickets are $50 and you can get them here
*Free tickets for military and first responders
*Free tickets for children 12 and under
Parking
General public parking is at Farrington Field located at 2921 W. Lancaster
and Rockwood Lane (Available Only Friday-Sunday) 5200 Rockwood Lane
It is $15 advanced online or $20 at the parking lot
Here is the link for more parking information
Weather:
Temperatures will be range from highs in the 90s to lows in the 70s.
Winds will be 15 mph+ with a 20% chance of rain throughout the week.
Any additional information can be found clicking below