Posted by Dallas Golf on 08 Oct 2021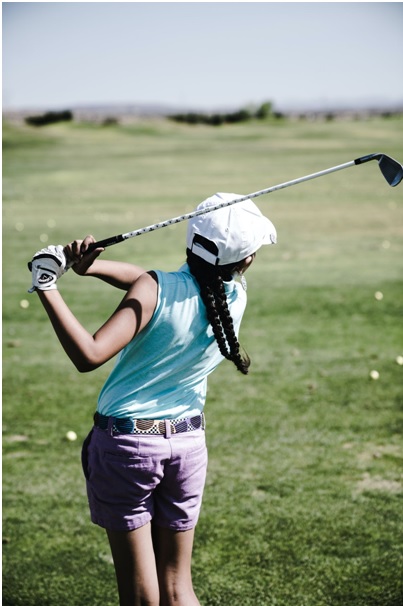 When shopping for the best golf products to improve your game and overall golf experience, it can be a difficult task because there are a plethora of options to sift through. However, this task is far more difficult for women golfers. The options are far less abundant and oftentimes aren't the greatest in quality and don't supply them what is needed to succeed in golf.
That's where we happily step in to assist. At Dallas Golf Company, we are happy to supply all of our customers, both men, and women, with the highest quality of golf equipment. We offer new and used golf equipment as well to adhere to any budget, style, and preference.
Included in our many offerings are the best golf bags for women. We know how difficult it can be for women to find a dependable golf bag, and we aim to assist you to find that perfect bag for you. Let's take a look at our four best golf bags for women.
1.Sun Mountain 2021 3.5 LS Women's Bag
If you are looking for a golf bag that is lightweight and will stand beside you on every hole, then this is the right bag for you. This light bag has carbon fiber legs to properly stand and stay there while also being angled for easy club access. Carbon fiber is an extremely durable yet lightweight material, which is perfect for balancing your golf bag.
This bag has a thick strap made with high-density foam for seamless carrying as well. It also has a 4-way divider at the top along with nine pockets for exceptional storage space. The hip pad has more cushion as well for added comfort while carrying. There is even a rain hood included, so you don't need to worry about your clubs and other important equipment getting wet.
On top of all of these enticing attributes, this fine golf bag comes in stylish colors. Most of the bag is a light gray with fuchsia trimmings. The bag is an exciting price of $239.99 as well, furthering its advantages for you and your game.
2.Sun Mountain 2021 Women's Diva Golf Bag
On the lookout for a stand bag with a stylish design? Then you have finally found what you have been searching for. The Diva golf bag from Sun Mountain is one of the best golf bags for women, both in terms of style and functionality. It has a 15-way divider for the utmost organization and easy golf club locating. It also has ten pockets throughout, offering you an ample amount of space for your equipment and other important items.
This bag also considers golf cart loading. There are integrated handles, which specifically aim to assist the bag into the golf cart. The color and design are especially captivating. Its black and white geometrical pattern is gorgeous, alongside the hint of ice blue in its lining and trimming. Plus, a rain hood comes included for bag and gear protection. Its price of $249.99 adds the cherry on top of this stunning golf bag.
3.Titleist Limited Black Camo 4 Stand Bag
For those ladies who aren't looking for a "typical" women's bag in color and style, then the Limited Edition Black Camo from Titleist might be more of what you're looking for. This is one of the best unisex bags on the market, as it's ideal for everybody in its design, function, and storage. This brand new bag has a 4-way organizational top along with seven pockets for plenty of storage space.
Another excellent advantage of this bag is that it is extremely lightweight at just 3.8 pounds. It also includes one magnetic accessory pocket so you can keep important items, like golf cart keys, within reach. There's even a valuables pocket to ensure your phone and other delicate items are in a safe, comfortable, and easily accessible location. Plus, it has a black camo design for a sleek and unique design. It's only $220-- an excellent price for an excellent golf bag.
4.Sun Mountain VX Stand Bag
If you don't mind a bag being five pounds, then this stand-up bag will be perfect for you and supply you with everything you could ever need from a golf bag. This stunning sky blue and black bag have seven pockets, which includes a full-length gear pocket. There are also two valuable pockets lined with velour and even a separate pocket for beverages!
On top of these already enticing points, the X-strap dual strap system makes for easy and comfortable carrying. Whatever you need during your golf outing, this bag can supply.
If you are looking for the best golf bags for women, then these are the top four you should consider for upping your golf game. For all of your golf equipment, be sure to head to our website to find more golf bags and other equipment you need. We can't wait to assist you in being your best on the green!