Posted by Dallas Golf on 27 Sep 2022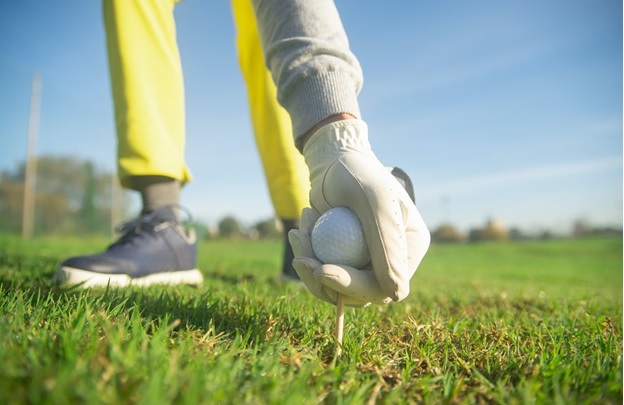 If your favorite driver shaft has started to show signs of wear, has split, or you're just looking for an upgrade for the summer, the best thing you can do, hands down, is to work with an athletic trainer for golf club fitting services.
They will work closely with you, even interview you about your skills and goals, and then suggest shafts that offer the proper material, weight, flex, handling, and consistency to match your natural skills.
It doesn't hurt to go into that meeting knowing a little bit about the best driver shafts on the market, though. These are some of the best of the best, as rated by players and critics.
1.Mitsubishi TENSEI CK Pro Series
The Mitsubishi TENSEI CK Pro series offers a multi-material construction that offers an excellent feel and strength.
High-quality, affordable, strong, and consistent, the Mitsubishi TENSEI CK Pro series delivers some of the most popular shafts in the game.
If you're looking for a shaft that's ideally suited to players with high swing speeds and greater strength, consider the TENSEI CK Pro Orange, which offers a mid-kick point, an extremely stiff tip, and delivers low launch and spin.
2. Project X HZRDUS Smoke Shafts
The Project X HZRDUS Smoke, which is available in stiff and extra-stiff ratings, is another high-end shaft that offers high strength, excellent responsiveness, and a low spin, low launch profile. The market is abuzz with good words about this shaft.
Although it's designed to offer a low spin profile, it has a unique tip that offers an ever so slightly higher launch - which can add yards to most swings and keep control over accuracy as well.
If you're looking for a light, strong, stiff, consistent shaft that offers great response and a medium tempo, then you can hardly go wrong with a Project X HZRDUS Smoke shaft - but check with a provider of professional fitting services to be sure.
3. Fujikura VENTUS Black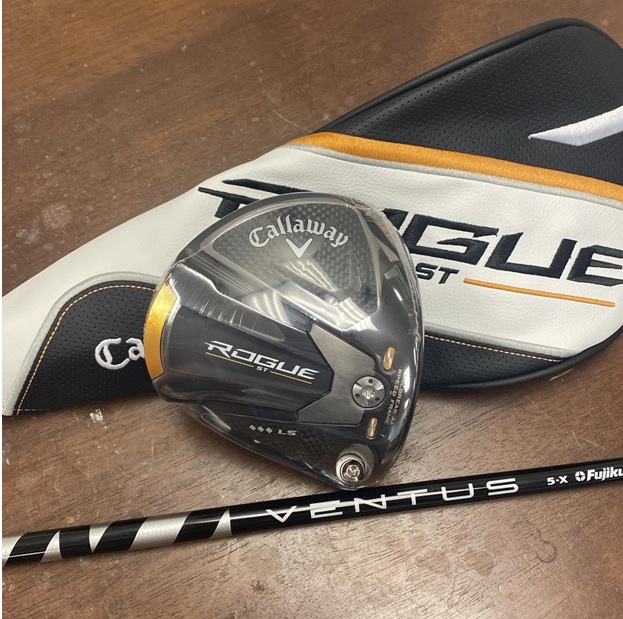 Fujikura has lots of popular shafts on the market but likely their most popular and successful line is the VENTUS line. Among them, we've highlighted the Black.
These shafts feature a "multi-material bias core" that adds both strength and stability to these shafts, even through impact, which results in tighter shot dispersion and higher ball speeds which correspond to greater ranges.
The Black is the shaft to go for if you're after one that offers low launch and low spin. Choose one with a higher weight and stiffness if so.
4.Fujikura Vista Pro 60
For players that need a little extra boost to clubhead speed to add yards to their swings, the Fujikura Vista Pro 60 may hold the keys to success.
Fujikura's Vista Pro golf shafts are stable, smooth, consistent, and help to control shot dispersion. Most importantly, the design of the shaft helps to offer a slight boost to clubhead speed - and that translates to greater distance.
Combining the traits, these shafts offer just the right balance of stability and flexibility to control shot dispersion and clubhead speed - and those are two things that many golfers need.
5. Aldila NVS 55
Aldila, like Fujikura, is another big name in golf. They provide shafts in a wide range of weights and flex ratings that are suitable for everyone from the most experienced players to senior players and amateurs with slower swing speeds.
The NVS 55 is light (at a featherweight 55 grams, hence the 55) yet strong, flexible, and surprisingly stable. This combination of traits is ideal for drawing greater distances even from players with modest swing speeds.
Light, consistent, stable, yet reliable and affordable, the Aldila NVS 55 is one of the best driver shafts on the market right now for players that want to save pennies and add yards to their swing.
6. Project X EvenFlow Blue
Project X is making another showing in this list thanks to the popularity of the EvenFlow Blue, which, for a series of shafts with fairly high stiffness ratings, has a high torque rating as well.
However, these Project X shafts have a lot more going for them. They offer a consistent, even bend profile that flexes consistently and loads and unloads predictably, making these shafts a solid choice for strong golfers with faster swing speeds.
They also offer a smooth, reliable feel and feedback and superb stability, even through impact, which improves handling and feedback while controlling shot dispersion and addding yards.
7. Mitsubishi Diamana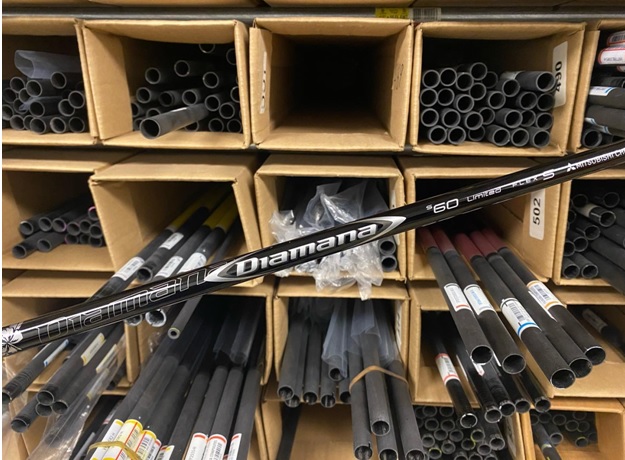 Mitsubishi Diamana golf shafts, despite the fact that they offer exceptionally high quality and construction, bring together a somewhat unique mix of attributes.
For instance, they offer some heavier shafts in very stiff shaft flexes, but these shafts keep the kick point low. What's interesting about this is it results in shafts that handle smoothly and are well suited to players with high swing speeds - but the lower kick point adds just a bit of extra height to the launch for greater range.
They're a bit on the more expensive side, but tops for quality, construction, consistency, and performance - especially if you need a stiffer shaft that offers a slightly higher launch profile. Consider a Diamana if so.
8. Accra New Tour Z 85
Last but not least we want to give the spotlight to the Accra New Tour Z 85 - which shaft specifically offers a stiff shaft flex and a fairly heavy weight at 85 grams. These shafts also have surprisingly high kick points (just below the grip) and very low torque ratings.
Stiff, consistent, and strong, these shafts ratchet down on your controls over launch height and spin, keeping them both very low. These low-spin shafts will perform well (consistently, at least) for players with both low and high swing speeds and will keep ball flights fairly low - but for players with higher swing speeds, they're tops for accuracy and range.
Undecided on Which Is the Best Driver Shaft for You?
Don't feel odd if you can't determine from reading a countdown which is the best driver shaft is you. You're not alone, no one really can.
That comes with time practicing, then playing, then reflecting on the experience. That's how you come to develop a feel for your swing speed, tempo, strength, and other innate abilities.
Come on down to our retail shop for club fitting services and we'll help you choose a golf driver shaft that's well paired not only to your driver head, but to you, the player.