Posted by Dallas Golf on 14 Dec 2021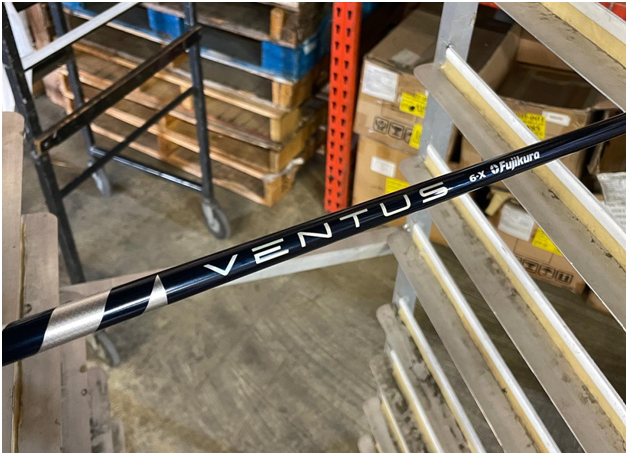 Looking for the best golf shafts for sale? Go visit our collection of golf shafts via the previous link and then filter by bestselling. You will see a bunch of the following shafts listed in that collection of bestsellers, and for good reason.
1.Project X HZRDUS Red 6
The Project X HZRDUS Red 6 may not be new any longer, but it is still one of the best golf shafts - and most popular shafts - on the market. Age before beauty, they say, and this is engineering that has aged well.
The Projects X HZRDUS Red features an ultrastable midsection but a more active tip that can enable higher clubhead speeds, ideal for golfers that need a higher speed and trajectory. The Red 6 is the "stiff" version; these are higher launching shafts that provide more tip action with no compromise on stability.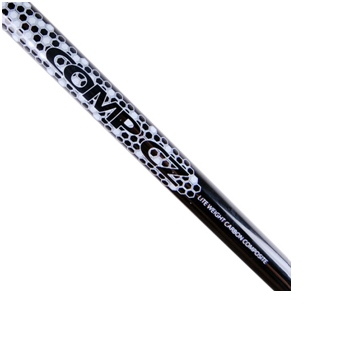 2.Dallas Golf Comp CZ Stiff Flex Shaft
Our Comp CZ Shafts are enormously popular and it's easy to see why - especially the stiff shaft flex model which is currently our top seller. They're made with lightweight carbon composite, feature a mid kickpoint, and we'll configure them with a huge range of tip options.
But what is it that customers really love? The price! Our Comp CZ Stiff Flex Shafts are a fraction of the price of our other top sellers. If you're looking for top performance in a shaft at a fraction of the price, then this may be the best golf shaft for you.
3.Project X HZRDUS Smoke Black 60
The Project X HZRDUS Smoke Black line is made with premium, aerospace-grade materials to deliver an ultra-stiff midsection as well as a stiff tip section, offering a low launch and low spin.
It uses a combination of Hexcel fibers for exceptional strength and stability while lightening weight. It uses HexTowⓇ HM54 high modulus carbon fiber and pairs it with their IM2C carbon fiber, which offers superior tensile strength. This gives these shafts the ideal balance of strength, stability, and stiffness, delivering low launch, low spin performance that's ideal for players with high swing tempos.
4.Mitsubishi TENSEITM CK Blue
The Mitsubishi TENSEITM CK Blue shafts are peak performers from the TENSEITM line and are some of the smoothest from that lineup. Inspired by the Japanese word for "transformation," the shafts in the TENSEITM line feature multi-material design with complex combinations of ultra-premium materials.
In contrast to most golf shafts, the TENSEITM shafts contain 11 different materials, including MCA's Low Resin Content (L.R.C.) Pre-preg along with carbon fiber/DuPontⓇ Kevlar weave. Ultralight, ultra-thin, and ultra-strong, the Mitsubishi TENSEITM CK Blue shafts are some of the best golf shafts in our collection. They are smooth, stable, and consistent.
5.Fujikura Ventus Blue 6
The Fujikura Ventus line features three different launch profiles to suit the needs of different players. The Ventus Red shafts are optimized for a mid-high launch, the Black for low launch, and the Ventus Blue for mid-launch.
All Ventus shafts are made with Pitch 70 Ton Ultra High Modulus as well as 40 Ton High Modulus carbon fiber, with maximum carbon fiber content for strength and stability. They also feature Fujikura's VeloCore Technology that increases velocity and stability - even through clubhead contact.
The Ventus Blue is ideal for players that need a golf shaft that can deliver mid-launch heights. It loads fluidly and smoothly and offers increased stability on contact, delivering tighter shot dispersion and more consistent ball flight and speed.
6.Mitsubishi Diamana D+
Just like the original D Series, the Mitsubishi Diamana D+ features a stiff tip and shaft, but the newer D+ models offer a slightly stiffer butt section for a more unique feel and greater control. Low launch, low spin, consistency, and control are signatures of the Mitsubishi Diamana D+ shafts we sell here on our website - and our customers have voted with their wallets. It's one of the best golf shafts we sell.
7.Grafalloy ProLaunch Blue
Grafalloy ProLaunch shafts are all about launch height - golfers love them because they are optimized for helping to encourage optimal launch for greater distances. These shafts are intended to optimize golf ball launch height while minimizing spin for tighter dispersion and greater accuracy. Plus, they're ultralight and very affordable - one of our most affordable top-sellers.
8.Fujikura Vista Pro 45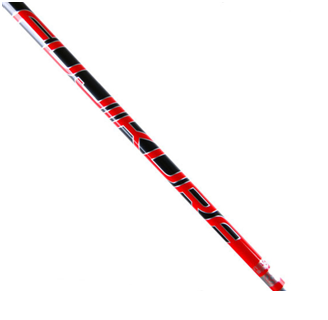 The Fujikura Vista Pro line features 40 Ton carbon fiber content and maximum fiber density for strength and stability, with stiff midsections and smooth mid-to-tip sections for control and sensitivity. On the note of sensitivity, these golf shafts also feature less stiff handle sections that improve control, sensitivity, and energy transfer.
Stop Here for the Best Golf Shafts
Even if one of these top-selling driver shafts doesn't catch your eye, we have plenty more where they came from. Our catalog of graphite shafts for golf clubs is comprehensive, with plenty of options for drivers, fairway woods, and more. Whether you need a more flexible shaft to accommodate a slower swing speed or the utmost in ultra-stiff technology, we can help you out.
Take a look through our collection of golf shafts for sale or use our online golf shaft fitting tool to see if you can find something that works for you. If not, you can call us at 800-955-9550 and we would be happy to help.