Posted by Austin Chen on 25 Apr 2019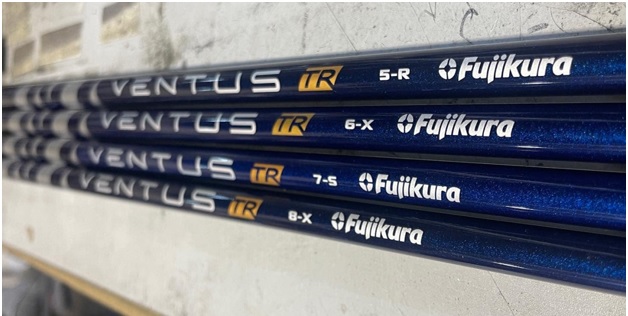 The Ventus shaft is the latest offering from Fujikura. It is a brand new design packed with technology. The Ventus is a mid launch low spinning shaft which features a lower torque and stiffer tip.This shaft is available from R2 up to X flex and ranges from 57 grams all the way to 86 grams. They sell for $350. Current PGA golfers who have already put the Ventus in play this year include Dustin Johnson, J.B. Holmes, Branden Grace, Brandt Snedeker, Jimmy Walker, Danny Lee, and Lucas Glover.
What Is Velocore?
It all starts with VeloCore, which is 'Velocity at its core'. It delivers velocity and forgiveness. The Ventus shaft is a multi-material bias core, which is made up of a Pitch 70 Ton material that is 3x stiffer than your standard mod.It is 150 percent stiffer than T1100 G. HR-40 Ton material can also be found in the Ventus shaft. All this adds up to less twisting going on with the club face, especially through impact. Even off-center hits saw faster ball speeds. A extremely stable tip section will help any golfer with launch and spin. But lets not forget about the feel.The shaft has an accelerated taper rate in the handle, so you're going to get a little bit more feel. Golfers should be able to load the shaft more efficiently.
Who is the Fujikura Ventus Shaft for?
Any golfer looking for mid launch with mid to low spin should take a look at the Ventus. All the technology packed into this shaft will make it easier for golfers to find the center of the face. Golfers should find tighter dispersions and less twisting on off center hits. Give the Fujikura Ventus a try Today!