Posted by Dallas Golf on 02 Mar 2022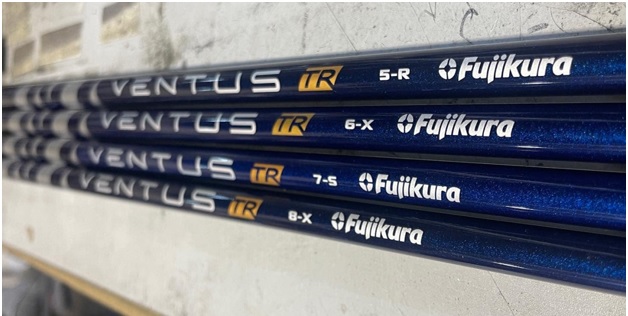 Fujikura Ventus shafts are some of the hottest golf shafts on the market right now. They are some of the most technologically advanced driver and fairway wood shafts in the world and have been engineered for uncompromising performance, variable stiffness ratings, and exacting performance.
These shafts are suitable for players of all swing speeds, and may be able to improve players' consistency, accuracy, range, and shot dispersion. Here's a quick primer on what makes them such a hit.
It's Available in Three Launch Profiles
There are three primary Fujikura Ventus shafts, which are "color-coded." These are the Fujikura Ventus Blue, Black, and Red Shafts, corresponding to different launch profiles.
The Fujikura Ventus Black offers the lowest launch profile. The Ventus Black shafts deliver ultra stiff tip and handle sections with stiff midsections. These are ideal for players with aggressive swing speeds and swing tempos, as they offer a low launch and spin for greater accuracy and distance.
Fujikura Ventus Blue shafts are a step toward greater shaft flex. They feature ultra stiff tip sections and stiff midsections, with firm handle sections. The Ventus Blue shafts offer a mid-launch profile that is slightly less aggressive than the Ventus Black.
The Ventus Red is the most flexible of these shaft designs, offering a mid-high launch profile. An ultra-stiff handle section paired with a firm midsection and stiff tip section delivers slightly higher launch and medium spin, to help those with slightly slower swing speeds attain greater distances.
It's Available in Several Different Shaft Flex Ratings
Even though the different color ratings correspond to different launch profiles, each of them is available in different shaft flex ratings to compliment different players' needs.
The stiffest of the group, the Ventus Black shafts, are available in stiff, extra stiff, and tour extra stiffness ratings, and are best for players with the highest swing speeds and tempos.
The Ventus Blue shafts are available in stiff, extra stiff, and tour extra stiff ratings, but a few of them are available in regular stiffness ratings, for players with slightly slower swing speeds.
The Ventus Red shafts are the most forgiving of slower swing speeds, also available in stiff, extra stiff, and tour spec extra stiffness ratings, as well as a few more options in regular stiffnesses.
It Features an Improved Multi-Material Bias Core
All Fujikura Ventus shafts, regardless of color-code rating or stiffness, feature extraordinarily advanced construction from high-tech carbon fiber materials. Notably, they contain a multi-material bias layer core with full-length pitch 70-ton carbon fiber, that is stronger and lighter than predecessors.
These shafts are also made with VeloCore Technology that improves strength and stability, maximizing club head MOI. This creates golf shafts that are more forgiving while still delivering exceptional energy transfer performance and amazing "smash factor."
These Fujikura shafts are designed for extremely high stability, through the points of transition and impact while maximizing clubhead speed, for greater ball flight speeds and generally lower spin. Accuracy, shot dispersion, and range all increase as a result.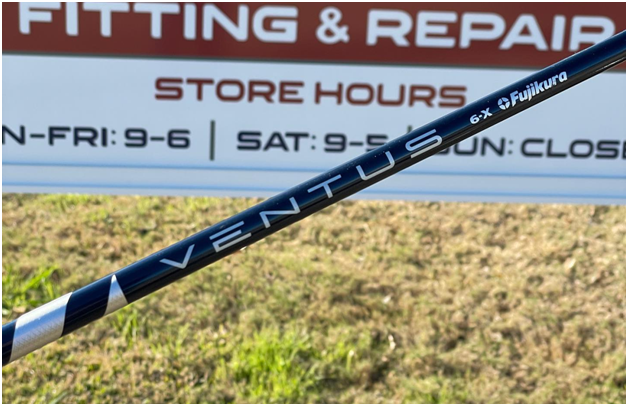 Fujikura Ventus Shafts Deliver Low to Mid Golf Ball Spin
Let's just clear up one myth: golf ball spin is not unequivocally a bad thing. A driver head needs to impart a certain amount of backspin to the ball in order to achieve the right launch height and distance.
However, excessive ball spin is not really a good thing for anyone. The faster the ball spins and the higher it floats, the more energy will be spent shooting the ball skyward and not towards the green.
Therefore, low to mid ball spin is generally ideal, with suitable ball spin decreasing as the player's swing speed increases.
The Ventus shafts are tuned to deliver perfect ball spin for players with a range of swing speeds, without allowing excess spin into the picture. This enables Fujikura Ventus shafts to deliver accuracy-boosting performance for players with many different swing speeds.
Fujikura Ventus Shafts Maximize MOI, Ball Speed, and Distance
Strong, lightweight, and crafted to precision tolerances of flex, Fujikura Ventus shafts are engineered to maximize ROI. This makes these shafts extremely stable through transition and at impact, increasing forgiveness while still affording impressive energy transfer.
This unique balance of traits improves golfers' abilities to maximize ball speed and control spin, for maximum control over distance and shot dispersion.
In other words, Fujikura Shafts are designed to enable you can drive golf balls faster and more accurately.
Questions About Fujikura Ventus Shafts? Call Us!
Do you have any outstanding questions about Fujikura Ventus Shafts? You can learn more about some of the specifications at the link above, but if you need help choosing the ideal shaft for your abilities, get in touch with us directly at 800-955-9550.
You can also stop by our shop in Dallas, Texas to meet our professionals for golf club fitting services. We'll observe your swing and natural abilities and will make personalized recommendations based on your unique needs.