Posted by Austin Chen on 28 Aug 2018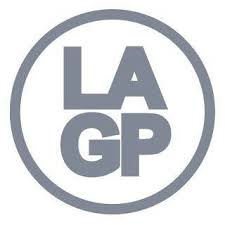 Lebron James is not the only one taking their talents to Los Angeles in 2018. After winning a bid and purchasing assets including inventory, equipment and patents/IP from Matrix Shafts on March 9th, LA Golf Shafts was formed. LA Golf Shafts's mission is to design, develop, and manufacture the industry's most performance-driven and technologically advanced shafts in partnership with the top PGA Tour players. The company plans to partner with professional golfers and build shafts for them "from a blank sheet of paper".
What is the LA Golf Shaft Difference?
Only shaft brand with PGA Tour Player owners

Only shaft brand 100% designed and made in the United States

Only shaft brand with PGA Tour Player branded "Signature Series" product

Premium Product- Brand integrity protected through diligent maintenance of product pricing

Unmatched design expertise
Shaft Models
TPHDe Series

Tie Series

Altus

Reign Silver

Ozik TP Putter
OZIK Flight Series
A tour proven structure designed to simplify the fitting process in woods, hybrids, and irons. There are 3 flight profiles offered: low, mid, and high. Each color indicates the flight and spin characteristics: black is low launch/low spin, red is mid launch/mid spin, and white is high launch/low spin.

OZIK TPHDE Technology
Made in the United States, this extended HD design with INTERPLY HYBRID TECHNOLOGY is truly a world shaft. The shaft includes high-modulus carbon fiber pre-preg from the USA, two full-length layers 118-thread count Russian Boron, ballistic Zylon from Japan, and omni-directional GMAT from the United Kingdom. The application of these technologies, along with the materials utilized make for an incredibly unique shaft in performance and feel. This line of shafts promote a low to mid launch and low to mid spin rate. The shaft epitomizes the ball flight players look for. The extended HD and unique feel of the materials provides maximum ball speed, control and feel. The THPDE series is the premium flagship model.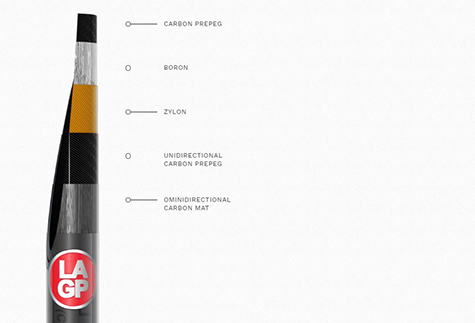 INTERPLY Hybrid Technology
A proprietary ply stacking method with focus on sequence and loading direction. With a proper choice of material composition and stacking sequence, these hybrid composites achieve a property profile superior to those of standard laminates. LA Golf Shafts successfully marries different materials into a multi-level sandwiched structure to add to dynamic responsiveness and increase performance of a shaft. This makes the OZIK TP and TPHDE some of the most advanced and materially complex shaft lines ever created.