Posted by Dallas Golf on 08 Jun 2022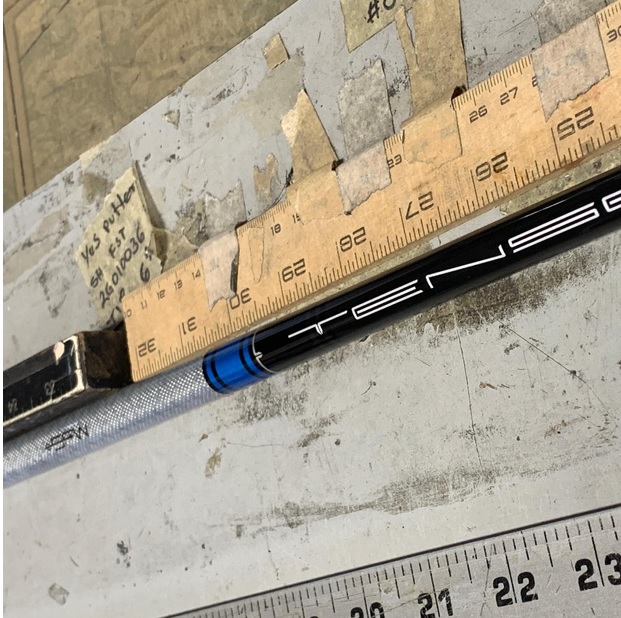 Every year, golf equipment manufacturers, such as Mitsubishi, Oban, Aldila, Fujikura, and others attempt to break the mold with breakthrough technological improvements that unlock even greater performance in their equipment.
They are constantly vying to outfit professional players with their equipment and to continue driving their equipment to the utter edge of performance. Each year, their equipment pushes the boundaries of what has been considered possible.
Mitsubishi is one of the key players in this arena, with several lines of Mitsubishi shafts that have topped lists of the "best of the best" for years.
These 5 highlights remain some of the top picks from their catalog. If you're in the market for a new shaft for your driver, you'd do well to investigate the press on these.
Mitsubishi Diamana Shafts
Mitsubishi Diamana shafts are top performers in many circles, with Mitsubishi's Fifth Generation Diamana PD leading the charge. It has been consistently regarded as one of the best shafts in the game.
In a nutshell, the Mistubishi 5th Gen Diamana PD offers a stiff, solid feel in the midsection and tip section with a slightly smoother feel through the grip section. Overall, these shafts deliver low-launch, low-spin performance.
Notably, Mitsubishi delivers CFD, or Constant Feel Design, in these shafts. This CFD technology ensures a consistently fluid feel, regardless of the shaft weight or flex rating. That is, though two Diamana PD shafts might have different weights or flex ratings, they would handle and respond similarly.
This consistently improves the ability to fit shafts (as there is barely any variance in diameter, weight, and balance point) and makes these shafts more forgiving, overall, of mishits.
The bottom line: the Diamana PD is a shaft that will offer consistent feel, forgiveness, and low-launch and low-spin performance.
MCA TENSEI
Mitsubishi TENSEI shafts are miracles of modern materials. The term TENSEI itself derives from the Japanese word for "transformation," which is the perfect term to apply to these complex Mitsubishi shafts.
Specifically, the TENSEI AV Blue is making headlines for its updates in 2022 as well as for its performance.
The TENSEI AV Blue is made with an Xlink TechTM Resin System that improves the carbon fiber structure, adding strength without compromising the durability of the shaft. This proprietary technology makes the shafts more responsive as well.
Additionally, in the TENSEI AV Blue, the carbon fibers that constitute the shafts are coated with aluminum vapor. This process strengthens the fibers and adds considerable stability, improving modulus of elasticity, area moment of inertia, and helping to prevent shaft ovaling even under high stress.
At the same time, the carbon fiber used to create the TENSEI AV Blue shafts features an L.R.C., or Low-Resin Content Prepreg, which uses less resin, increasing both density and strength.
Overall, these shafts are designed to offer mid-launch and mid to low-spin profiles, controlling shot dispersion while improving range.
Fubuki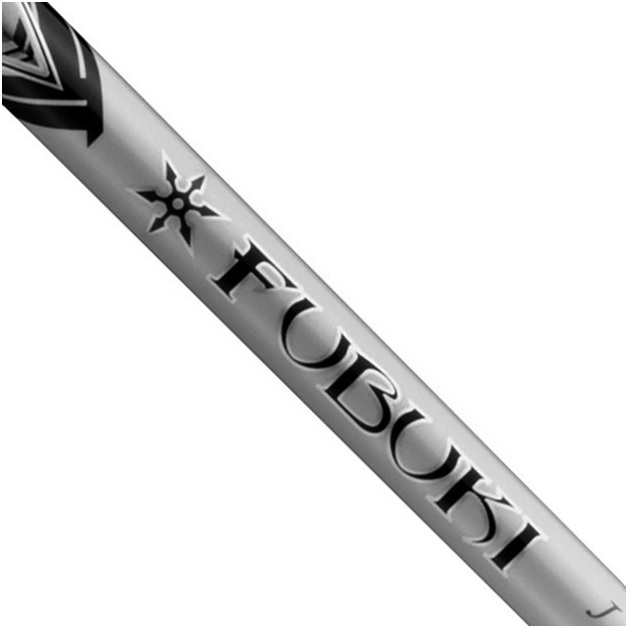 Mitsubishi Fubuki shafts may have been around for a while, but they're not going anywhere anytime soon. They lend credence to the philosophy of "if it ain't broke, don't fix it." One might also say it's tough to improve upon perfection.
The Fubuki V-Series, which delivers mid-launch, low-spin profiles, sports several technologically advanced features that improve power, stability, and consistency.
Among these are I.S.T. and P.N.C. technologies, respectively. The I.S.T., or Impact Stabilization Technology, uses the latest materials to control variations in stiffness through the lower third of the shaft. The result is a more consistent shaft that transfers energy more effectively, minimizing "lag: and "rebound" at and through impact.
Moreover, the P.N.C., or Power "Ninja" Core technology of Fubuki shafts uses a stainless steel mesh technology, a thin web of steel integrated into the core of the shaft. This steel web core adds strength, minimizes shaft deformation along all axes, and improves power transfer.
What you need to know: the Fubuki V-Series is consistent and optimized for energy transfer.
Mitsubishi BASSARA Shafts
\Mitsubishi BASSARA shafts, which are not only available for woods but also for hybrids and irons, are among the best of the best Mitsubishi shafts. Our focus in this article is on the Mitsubishi GRAND BASSARA line.
The Mitsubishi GRAND BASSARA Fairway shafts are strong, stable, extremely lightweight, and imbued with a number of performance-boosting technologies that elevate their utility.
These shafts utilize Mitsubishi's coveted MR70 carbon fiber which is 20% stronger than conventional carbon fiber media and has a 10% superior modulus, improving elasticity and energy transfer. They are stable, lightweight, consistent, and optimized for top-tier energy transfer.
The GRAND BASSARA line boasts shafts that are lookers and not just performers, featuring ion plating that uses a proprietary process to fuse silver and chrome ions to the shaft, for a more professional-looking polish.
MMT Mitsubishi Shafts
No list of the best Mitsubishi shafts would be complete without a nod to MCA's MMT, or Metal Mesh Technology shafts.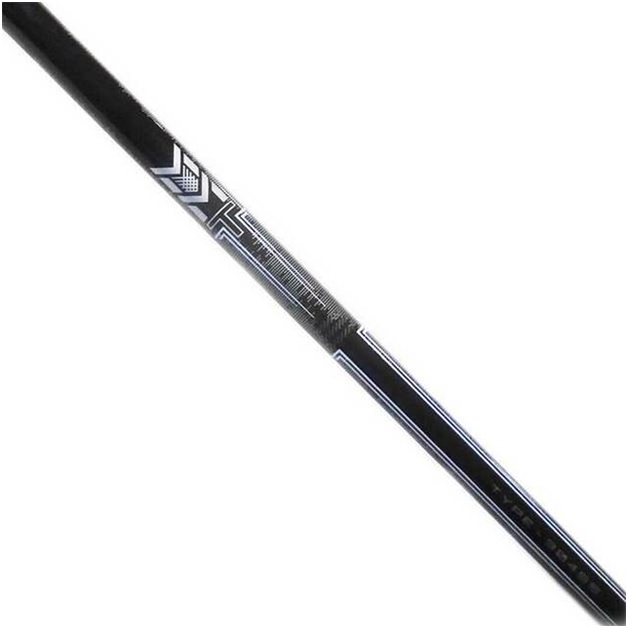 MMT Hybrid shafts, which offer mid-launch, and mid-spin profiles, offer unbelievable strength, stability, and elasticity.
The hallmark of these Mitsubishi shafts lies in their use of MMT, or Metal Mesh Technology, which improves density and stability. Mitsubishi uses a specific metal mesh made of 304 stainless steel with high tensile strength.
Working this braided stainless steel mesh into the prepreg layers makes these shafts stronger and more stable, creating a highly responsive, consistent shaft that controls performance and spin for tighter shot dispersion.
These MCA golf shafts are ideal for players who appreciate the best attributes of both steel and graphite shafts. Strong, light, durable, and optimized for superior energy transfer, these shafts are geared for high-end performance that delivers the best of both worlds.
Looking for These Mitsubishi Shafts and Club Heads Worthy of Them?
These are not the only highlights among our collection of Mitsubishi Chemical America's golf shafts. To learn more about the best-selling, high-end Mitsubishi shafts, please consult the following link.
You can also use our online golf shaft fitting tool or reach out to us at 800-955-9550 for personalized recommendations.
Alternatively, come visit us at our shop in Dallas, Texas, for golf club fitting services so you can leave in confidence with a new MCA shaft in hand.