Posted by Austin Chen on 16 Aug 2019
Summer is peak golf season and what is a round with your boys without throwing back a couple drinks. Light beer is still the go to drink but here are some other options you can consider the next time you tee it up!
Pre Round Drinks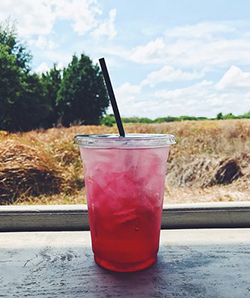 \
Bloody Mary
BeerMosa (Revolver Blood and Honey)
Transfusion
The Bloody Mary is a staple for any morning round but the salty and spicy taste may not be for everyone. If you are looking for something sweet. A beermosa is perfect. Who doesn't love beer with orange juice. If you are in the DFW area, you must try a beermosa with the Revolver blood and honey. Finally we have the tried and true Transfusion. It is a great starting drink because you sip at your own pace. The Transfusion is a drink with vodka, ginger ale, and grape juice. They can be dangerous as they are tasty and refreshing.
Mid Round Pick Me Up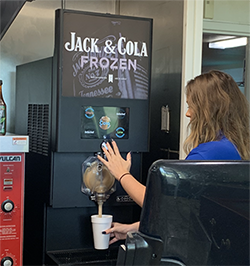 Fireball shots
Frozen Jack and Cola
Seltzer like Truly or White Claw
Arnold Palmer/John Daly
Fireball shots will kickstart any back 9. It is a major plus when the golf course has them chilled. For those who live in the Dallas/Fort Worth Area, the Frozen Jack and Cola is a must try at Lake Park Golf Course. You can even add cherry or vanilla flavoring. If you just want to relax and sip on a drink thru the back 9 but want something outside of beer, seltzers are the way to go. Truly and White Claw are the most popular now. They are refreshing and not going to get you hammered if you are shooting a great score. Golf is a game of traditions. Ordering a Arnold Palmer with some vodka is nice reliable drink to get at the turn.
Post Round Drinks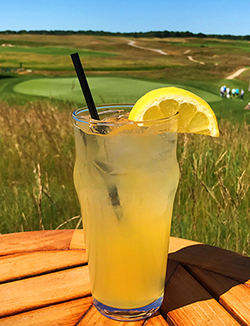 Fescue Rescue
2 oz Whiskey
2 oz Lemonade
2 oz Ginger Beer
This is the official drink of Erin Hills. The perfect drink to sip while you let your friends know how much money they owe you.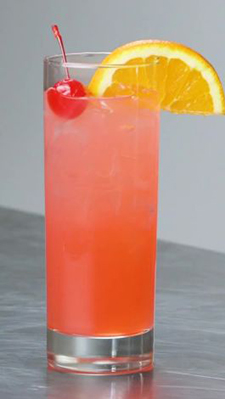 The Azalea
2 oz gin
2 oz pineapple juice
1 oz lemon juice
1 teaspoon grenadine
Even though this the offical drink of The Masters, you can order it year round. It has the fruity flavors of summer with just the right amount of alcohol. Every bar on a golf course should know the drink without you having to show it to them with your phone.
Pineapple Coconut Rum
1 oz Rum
3 oz Coconut water
3 oz Pineapple juice
This is a great drink to get at the bar after a day out in in the sun. I mean you have to hydrate anyways right?