Posted by Austin Chen on 26 Jun 2019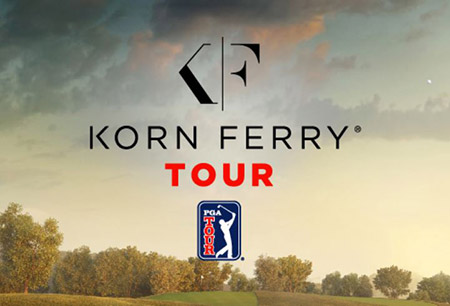 Have you been wondering what happened to the Web.com Tour?
In what seems to be a overnight move, the Web.com Tour became the Korn Ferry Tour. The move was made offical on June 19 as Korn Ferry is the new title sponsor for the PGA's developmental tour. This new deal will run thru 2028 and the PGA said they did it for financial stability. Korn Ferry will also be the sponsors for the final 2 events of the developmental tour and award PGA memberships to the Top 50 players.
The next question is probably what the heck is Korn Ferry?
They are a Los Angeles based company that conducts global executive searches and consulitng. Korn Ferry has been around for almost 50 years and are more of a behind the scenes player. They have helped make many sports hire including working with the University Of Texas to hire Shaka Smart to be their basketball coach. Schools hire Korn Ferry to find out how interested coaches are in their jobs without contacting them
Unfortunately, the Korn Ferry Tour will not be visiting the DFW area anytime soon but you find more information on the tour here.