Posted by Dallas Golf on 10 May 2022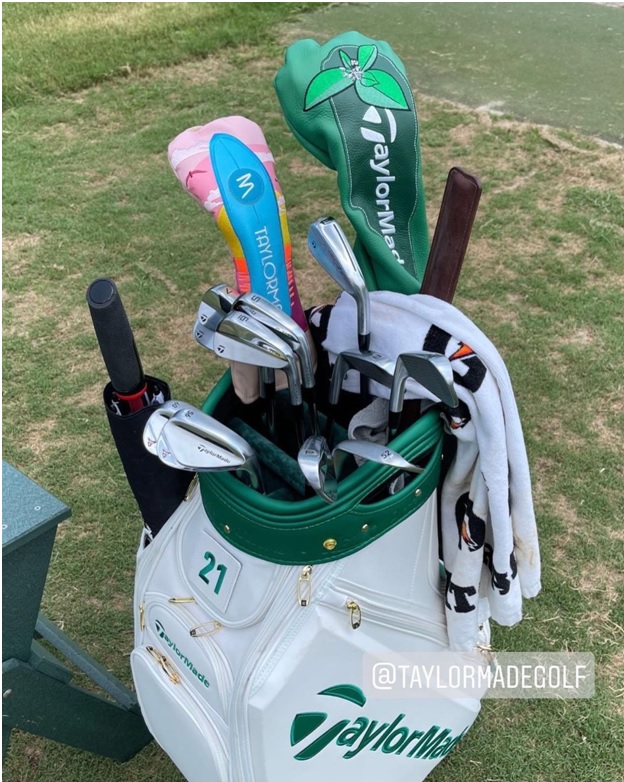 For those of you that already have been playing golf seriously for a few years or so, you probably already have a few quality golf bags in rotation. That much is not too unreasonable to assume.
We may also assume that those of you who walk the course know that stand bags should be lightweight and have features that make them easy to set them up and carry. They should offer padded hip and shoulder straps and feature retractable legs, for example.
Golf cart bags should offer as much space as possible with as compact a design as possible. Ideally, you should be able to access all of the pockets from the front, while the cart bag is loaded up on the cart.
Golf travel bags can sacrifice a little bit of weight savings to make them more protective and easier to carry. Rolling wheels and internal padding are the norm.
These things are the basics, but once you spend some extra time on the course you might start to develop an eye or a mind for "what it might also be nice to have."
So we compiled a list of things you might not have known you could get in a golf bag for sale - and you can find models with these features right here at Dallas Golf Company.
A Towel Ring
We understand that this is not something anyone's going to write home about, but once you have a golf bag with this feature, you're never going to go back.
Towel rings save you from having to stash your wet, dirty towels in pockets with your other gear. And yes, they do get wet and dirty.
You should be wiping off your clubs after every swing to keep them in peak performance and clear of mud, grass, and sand. Good for the clubs, bad for the towel.
A towel ring lets you have easy access to your towel and prevents you from muddying up an internal pocket, or your other gear. That's two checks.
Full-Length Shaft Dividers
This one's sort of obvious but we have to include it because there's really no justification for getting a golf bag without full-length dividers.
If you play with graphite golf shafts (and who doesn't in 2022) then you need this feature. Just like you protect your club heads with club head covers, you need to protect your golf shafts from percussive damage - and full-length shafts are the way to do it.
Specialized Pockets for Versatility in Storage Options
Another feature that has become somewhat standard nowadays but it is still nice to have in a golf bag for sale, anyway.
If your currency golf bag is a few years old and has no specialized pockets, maybe it's time to treat yourself to an upgrade.
There are plenty of new bags on the market today with specialized pockets for all your gear and goods. For instance, some bags have velour-lined rangefinder and valuables pockets to keep everything safe and organized.
Others have special pockets for water bottles - or even "cooler," have literal cooler pockets that help keep your other refreshments, like lunch, cold.
Water Resistant Treatment, Quality Materials and Rain Flies
It might seem obvious but it's something you need to have anyway. You don't want to be caught in a squall only to realize your golf bag is totally permeable and all your gear is soaked.
Not to worry, though, most modern golf bags are made with water-resistant fabric. It's not perfect, and not waterproof but for the most part, water beads up and rolls off. Most of these bags also have matching rain flies you can use to provide better protection for your gear.
Just check the product description to be sure of what you're getting, but here's one hack for you - get a waterproofing spray and touch up the fabric from time to time to keep it dry.
Extra Special Features: a Power Bank
Believe it or not, there are actually modern golf bags you can get that include power banks. Not that this is a feature that you need, but in today's day and age where you can't be disconnected for a moment, it's a nice thing to have.
You can also bring along a power bank of your own and stash it in one of those specialized gear pockets we mentioned above, but why do that when bags like the Sun Mountain 2022 C-130 Supercharged golf bag for sale has a power bank built right in!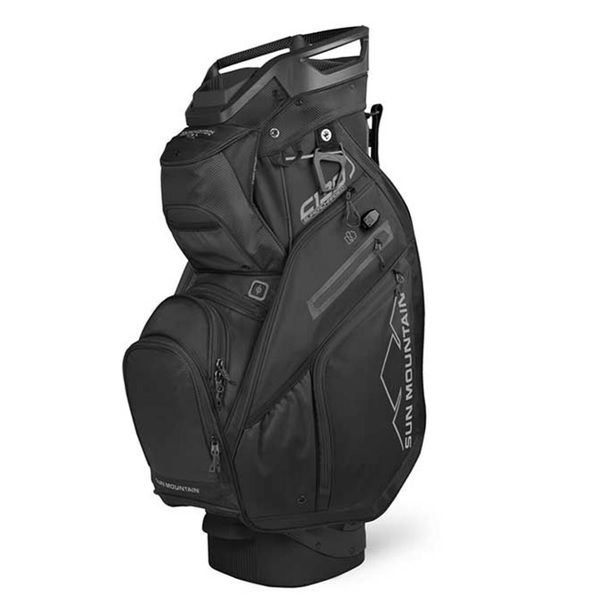 Golf Bags for Sale with Amenities Like These?
Wondering where you can find features like these in golf bags for sale? Luckily, in 2022 you won't need to look too far.
Check out some of our golf bags via the link above or go straight for models like the Callaway Fairway C Double Strap Stand Bag or the previously mentioned Sun Mountain 2022 C-130 Supercharged Cart Bag and you'll find some of these.
You can also give us a call at 800-955-9550, let us know what you're looking for, and we'll give you a personalized recommendation based on your needs and wants.